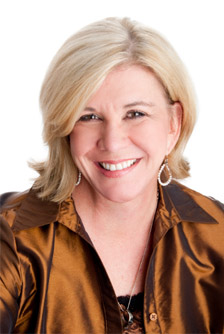 Writing a bio is like writing a eulogy, a lifetime in a few short paragraphs, mostly the good stuff. I hope my first book, Walking on Sunshine, and this website, bring a greater good for a greater whole. I did not lose the ones I love who have passed. I know where they are. It's been an amazing journey of discovery through angst and despair to eternal light and love.
My most important achievements were not made in corporate boardrooms working with U S West or Honeywell, although I feel fortunate for the experiences. My most important achievements are being a mother, a wife, nonprofit endeavors and perhaps an author.
I was born in San Antonio, Texas, raised in Colorado and Alaska. My soul mate, Allen, and I moved to Minnesota.  We married in 1988 and have two wonderful sons. Tyler, our beautiful sixteen-year-old son, died a preventable death on a People to People Student Ambassador Trip to Japan in 2007.  Ty's brother, amazing Alec, was born in 1995. We are proud to share our family with Sari of Finland, Caroline of Sweden, Sylvie of France, Gilly of South Africa, Nikita of Germany, Yusuke of Japan, Roberto of Chile, João of Brazil and Blazer Boy (b-lazy dog).
You can find me in the cheering section of Alec's hockey or lacrosse games, sharing wine with friends, on date nights with Allen, boating, enjoying sunrises and sunsets, speaking for or working diligently on Depart Smart, a travel safety nonprofit, when I am not writing, gardening, painting or exercising.
I welcome you, your stories, your feedback, and participation.   I hope you feel the love that's really real.
Thank you,
Sher
[My name means 'LION'  – Rawr!, but I am often called a Mama Bear]