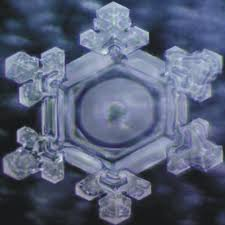 Author Sheryl Hill reprinted with permission Masaru Emoto's Messages from Water in Walking on Sunshine.  He presents in Minnesota:
The Miracle of Water: A Collaboration Between Sound & Water
Presentation by MASARU EMOTO
July 14, 2013; 6:30 p.m. – 9:00 p.m.
John F. Kennedy Senior High School
9701 Nicollet Ave. Bloomington, MN 55420
General Admission Tickets:
$33/advance; $37/door; Children (15 and under) $10/advance; $15/door
Hado Workshop with Masaru Emoto
9:30 a.m. to 3:30 p.m.
Summit Place, 8505 Flying Cloud Drive, Eden Prairie, MN 55344
Fee: $155 or $130 (early bird by July 11th)
Space is limited, register early!
Lunch break for Hado workshop is on your own and will last approximately 60 minutes. Brunch is available on-site at Summit Place for a limited number of people attending the Hado workshop. First come, first served! Cost=$15.25 (includes tax/tip). You are also invited to bring a bag lunch and enjoy the lovely grounds and gardens at Summit Place. There are also many restaurants in the area.
Tickets/Info: http://www.theconnectingspirit.com/CSC/Events.html
Proceeds from these events will help support the projects of AquaEssence ReSource and  Himalayan College of Minnesota, both non-profit organizations in Minnesota.
MASARU EMOTO, internationally renowned Japanese researcher, is featured in the hit film What the #$BLEEP*! Do We Know? On July 14th, Emoto will present his unique work with water, providing his compelling research that demonstrates how words, music, pictures, thought, emotion and prayer can change the molecular structure of water. Emoto's message is simple, yet profound.
Emoto provides persuasive evidence, through his reproducible research, that sound, vibration and/or intention can affect water's molecular structure. Emoto refers to himself as an original thinker and believes we can cultivate peace and optimal health through water. The human body and the earth's surface are comprised of approximately 70% water. The message from Emoto's work offers a transformation in our understanding of water and the connection to our human consciousness.
Emoto's process involves gathering water samples; exposing them to sound, pictures, human thought or the written word; then freezing the samples at -5° C. The resulting water crystals are photographed under a microscope. Emoto's stunning water crystal photographs and their messages can be seen in the NY Times Best Seller, The Hidden Messages in Water; his original books Messages From Water Vol. 1, 2, and 3 and his latest book The Miracle of Water.
According to Emoto, the true nature of water reveals the vibrational energy source behind the creation of all things. Emoto describes this vibrational energy as "HADO", which translates to wave and sound. He concludes that water's crystalline structure can be imprinted with specific HADO, when concentrated sounds or thoughts are directed towards water. For example, water exposed to classical music, loving words or prayer consistently form brilliant, complex, and colorful symmetrical patterns. Conversely, the same water exposed to negative music, thoughts or words creates incomplete, asymmetrical patterns or no pattern at all.
Emoto's research has gained worldwide acclaim. His work is generating recognition and interest from scientists, health advocates, and environmentalists. Emoto has spoken at the United Nations in recognition of The International Decade of Water (2005-2015). He presents seminars to sold-out crowds throughout the globe. Masaru Emoto is quoted,"Water is very special to me, as a water researcher for over 20 years, and I have studied it and found that it has many magical qualities. I hope my seminars and my books will introduce you to the wonders of water so you will grow to love, value and protect it."
Emoto's books, including The Miracle of Water and his children's book The Secret of Water, will be available for signing immediately following the program.
Supporting organizations who make this event possible: The Continuum Center, The Metamorphosis Center, Enlight-n-Scent, Himalayan College of Minnesota and WaterLegacy.