Welcome!
Walking on Sunshine , was written with gratitude to soothe grief with the encouragement of physicians and nurses who work in palliative care, psychologists who work with bereaved persons, and accomplished authors who are also members of the International Association of Near Death Studies (IANDS).
The author underwent EMDR – Eye Movement Desensitization Reprogramming for Post Traumatic Stress Disorder (PTSD).   PTSD can cause flashback memories that spiral and replay over and over.  EMDR diminishes those flashbacks. Today, many licensed psychologists are instigating ADC through the applied science of EMDR to relieve and comfort bereaved people in healing ways.
Sheryl experienced miraculous and comforting after death communications (ADC) with Tyler, her 16 year old son who died in 2007 on a People to People Student Ambassador Trip to Japan.   His death was 100% preventable.
IANDS is comforting in a similar way. Presenting scientific studies and remarkably similar experiences of people who have died and come back to life.
Merkabah began miraculously appearing shortly after Tyler's death. Please browse the photo album here and on Walking on Sunshine, NRG's Facebook for a close-up look. Tyler's family had never seen, experienced or heard of an angel or soul orb, aka Merkabah, until after Tyler's death. They are constant reminders that our loved ones are always with us.
The author's quest took her on a spiritual journey of conscious awakening that challenges her southern Baptist upbringing. It takes a good amount of grace and grit to put forth her heart and soul in Walking on Sunshine.
Feel the love that's really real – read Sheryl blogs to find out more.
The Light!  The Hope! The Love! The Everafter!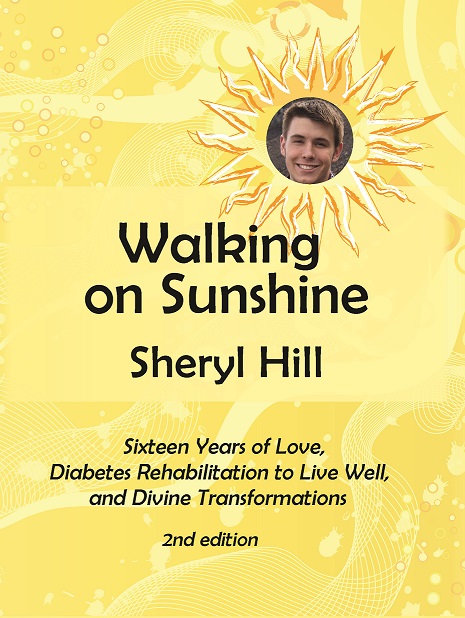 Enjoy the journey.